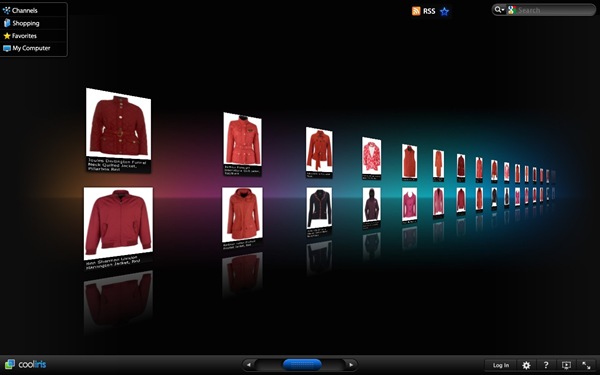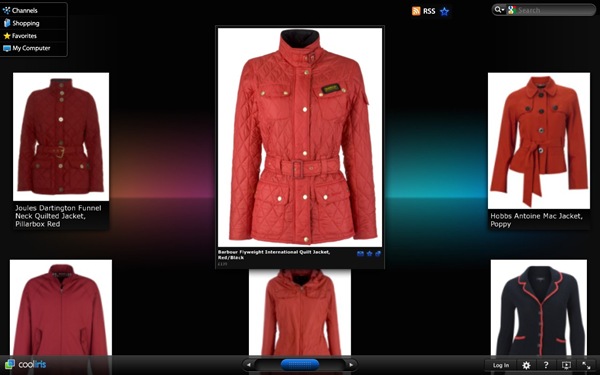 I just put together this little demo that scrapes John Lewis' site and creates a MediaRSS file out of it.
CoolIris has got to be the best way to shop. Apart from being really pretty, it's quite useful when you know what something looks like, but don't quite know how to search for it. For example, I was trying to look for a headphone-microphone (you know, the ones that connect into an iPhone or a Blackberry). I didn't have a clue what it's called. (TRRS, if you're interested. I found out later.) The only way I could get it was to browse the wall…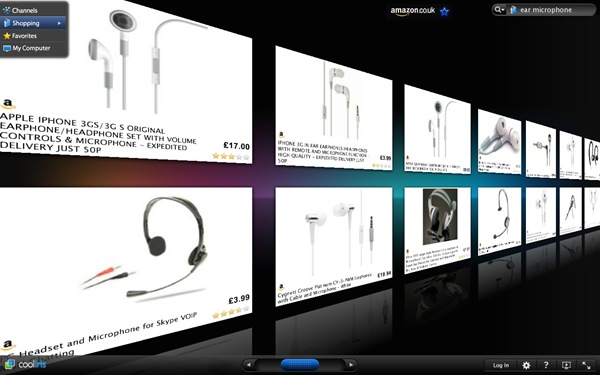 For the curious, here's the 50-line source code.