(I had intended to write this post sarcastically, a bit like my web freedom survey. But sarcasm's confusing to read. So I'll just be straight and mild.)
If you're a well-paid professional in an Indian IT services firm, your freedom is limited.
(This holds if you're a student, too.)
You clock-in and clock-out.
You're searched on your way in and out.
You need your boss's permission to leave.
You work on what you've been told to work on.
The last bit worries me the most. Perhaps because in all the other cases, there are humans I can put to shame or fight, face-to-face. Or because I am a Net addict. Don't know why.
Anyway, here's the result of my survey (after de-duplicating and eliminating results where the company or geography was not clear).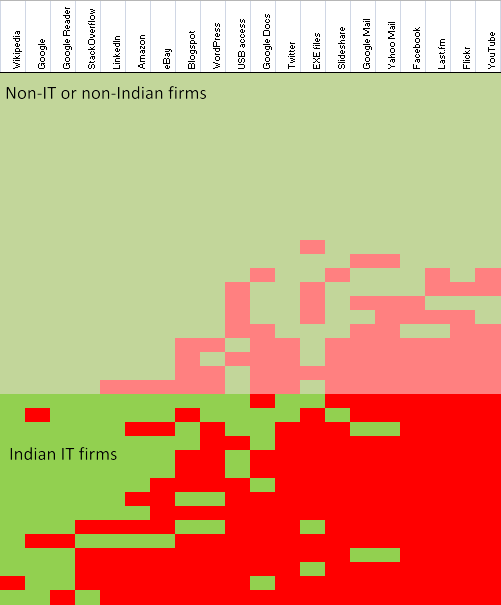 Some day, I will follow-this up with a post on "Surviving in Prison", detailing out my experiences with the system, and beating it.